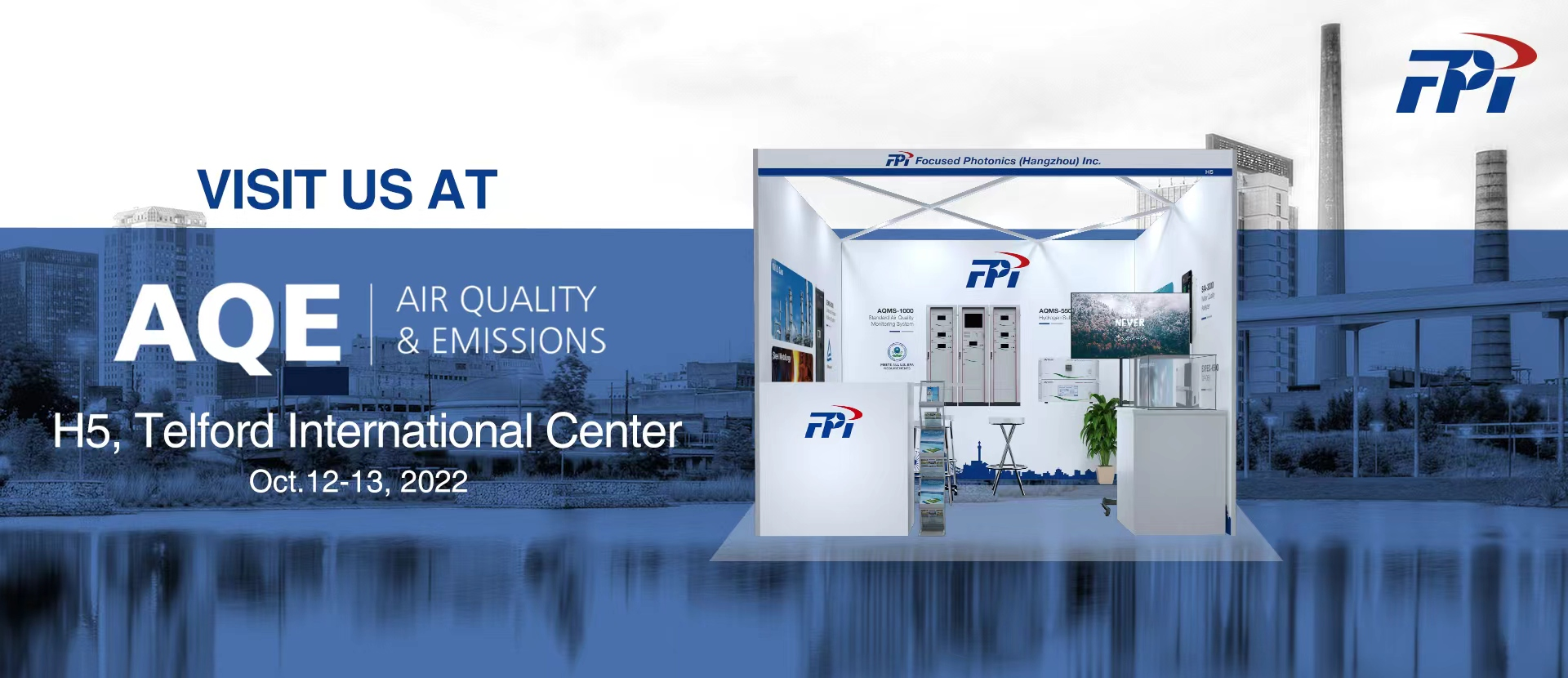 Following last year's hugely successful virtual event, the AQE took place physically at Telford Internation Centre on the 12th and 13th of October. Covering regulations, standards, process control, pollution prevention, test methods, and monitoring, AQE focused on air quality and emissions in both process and natural environmental quality monitoring.
Within the AQE zone, FPI showcased the AQMS-550 H2S analyzer and shared knowledge with many audiences on-site about FPI's latest technological achievements and system solutions in the field of environmental monitoring, industrial process monitoring, and water quality monitoring area.
-Show Site-
The show was packed with visitors; the on-site staff Andre Ang Chen explained the product's core technology advantages, the architecture of comprehensive solutions, the ranges of FPI products, and customer delivery cases, which the visitors received well.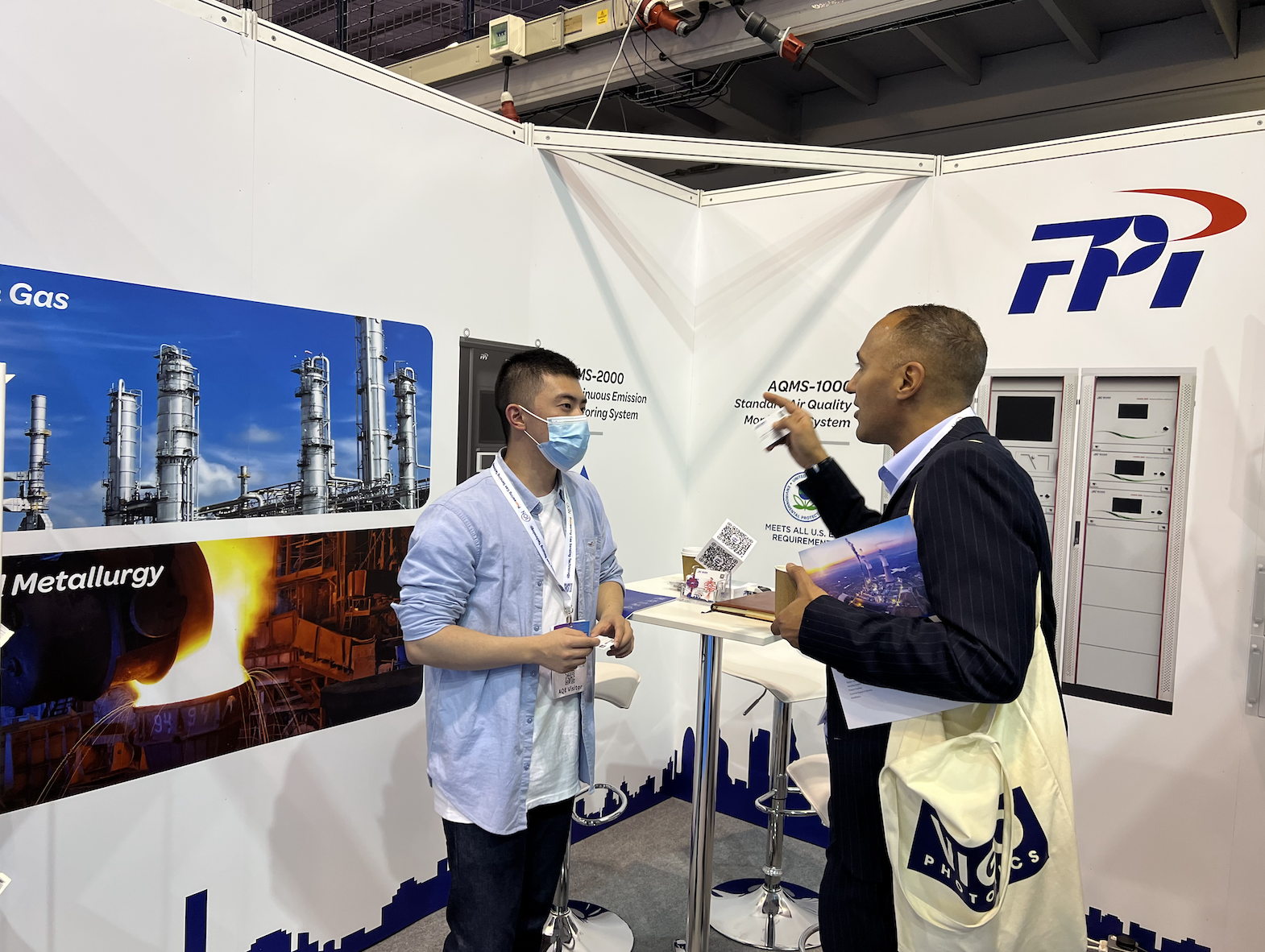 Summarising this event, it was the first time for FPI to participate in aqe, the most influential Air Quality & Emissions industry exhibition in Europe, and we were very happy to communicate with visitors from different countries about product technology, cutting-edge technology, industry standards and other topics.
In the future, FPI will continue to follow the path of independent research and development, using self-developed technology and products combined with artificial intelligence technology to enhance the ability of environmental monitoring perception and prediction, improve their product power, and help the development of ecological, and environmental protection surging forward.