The 4-day Abu Dhabi International Petroleum Exhibition and Conference (ADIPEC) came to an end on November 3rd. It isone of the world's most influential energy sector events, held at Abu Dhabi National Exhibition Centre. FPI participated in this year's exhibition and presented a number of the latest ambient atmosphere, industrial flue gas online monitoring systems, and a number of portable infrared gas monitors at the show.
AQMS-1000M Compact Air Quality Monitoring System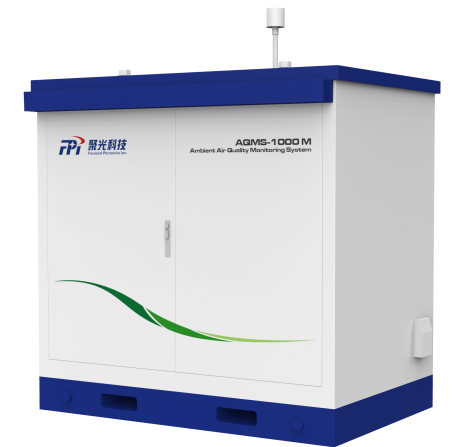 AQMS-1000M is an alternative solution against standard AQMS, comparing to the regular station, the compact one covers all advantages but less land area with miniaturization instruments, which is more cost-effective. Suitable in key raods, villages, or factories surrondings which is critical for municipal or regular polluted areas for legal enforcement.
LGA-8100 Tunable Diode Laser (TDL) Gas Analyzer
Utilizing proprietary technologies of Tunable Diode Laser Absorption Spectroscopy (TDLAS), FPI delivers the LGA system to satisfy in-situ measurements with high accuracy, fast response, strong reliability and virtually maintenance free. It is applicable to almost all industrial process, especially well proven in harsh conditions in combination of high temperature, pressure, dust, corrosives and contaminants.
S-3P Thermographic Camera
S-3P is a high-precision and fast response thermographic camera that adopts far-infrared absorption technology for body temperature detection. It can be operated as a remote distance for non-contact detection for 3~15 meters. The device can visualize the body temperature as an image and measure the individual's temperature at multiple points over a specific area.
V-3 Infrared Thermal Imaging Gas Leak Detector
V-3 infrared thermal imaging gas leak detector (EXPEC 1880) is a non-contact leak detector for volatile organic compounds (VOCs). It adopts a high-end mediumwave cooled type-II superlattice infrared detector and has passed Ex ic nc op IIc T4 Gc explosion-proof certification, with high protection level (IP54).
F-3FD Explosion-Proof Dual-Spectrum System
F-3FD explosion-proof dual-spectrum system adopts infrared detector of uncooled micro-pyrometer to realize thermo imaging on detected items. With the advantages of safe, convenient, and high-temperature measurement accuracy.
Next year, FPI will continue to participate in ADIPEC 2023 exhibition to showcase more high-end analytical instruments and solutions for visitors from all over the world. Besides, FPI will continue to follow the path of independent research and development, using self developed technology and products to help industry tackle the dual challenge of responding to the growing energy needs of today with fewer emissions, and investing in the systems of tomorrow.
If any interests in our exhibited products, please feel free to visit our official online store: online.fpi-inc.com/